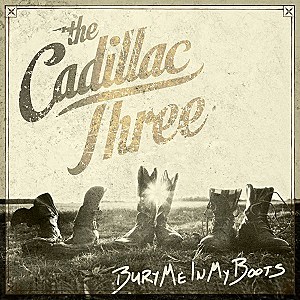 The Cadillac Three announce a new album during a surprise concert thrown at a local club here in Nashville. In the middle of the set, it is said that "Bury Me In My Boots" will be released August 5th, 2016.
This is a long awaited announcement for their fans as the last full length album was their self-titled debut back in 2012. This is their first album release with Big Machine Records, and the lead singer, Jaren Johnston, stated:
"It's 14 songs of badass shit that we're real proud of. We know it's been a long time, but it comes out August 5th,"
Check out the Facebook video from their live announcement below:
Let us know what you think of this surprise in the comments below!
Comments
comments