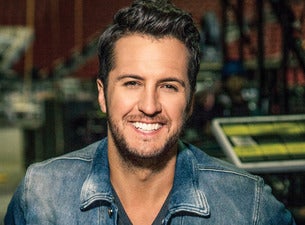 Luke Bryan's YouTube series LBTV gives us a glimpse into what Luke's road-life consists of every week. This week is a special episode as it covers behind the scenes of the ACM Awards.
It starts by Luke and Dierks Bentley doing rehearsals and sound check before the big night happens. Everything from their pre-show introductions into the first song, to the audience cues during it.
We also see a glimpse of an interview between the two as they were asked "You've been friends this whole time, do you feel that this has brought you closer together? Luke responds:
"It's fun that we've been able to grow through the years, we knew each other back when we didn't know if we'd ever be anything."
Check out Luke's latest music video and lyrics below, mobile users click here for the video.
Lyrics:
If I could make a living walking in the woods
You could bet I'd be sitting pretty good
High on a hill looking at a field downwind
If I could make a nickel off a turning 'em bass
Never worry about the price of gas
I'd be wheeling and dealing and sitting there reeling 'em in
A huntin', fishin', and lovin' every day
That's the prayer that a country boy prays
Thank God He made me this way
Huntin' and fishin' and lovin' every day
Early in the morning and late in the evening
I'm getting red dirt rich and Flint River pay
Huntin' and fishin' and lovin' every day
Well I'd get a little ? bus
Sound of gravel and ? it up
And pulling the string on a nine point nine two ?
I love it when my baby wants to roll with me
Throws her boots on, climbs in a tree
She's slinging her hair in my hat and she's ready to go
We get to huntin', fishin' and lovin' every day
That's the prayer that a country boy prays
Thank God He made me this way
Huntin', fishin' and lovin' every day
Early in the morning and late in the evening
I'm getting red dirt rich, Flint River pay
Huntin' and fishin' and lovin' every day
Well huntin' and fishin' and lovin' every day
I wanna see them tall pines sway
Yeah
Huntin', fishin', and lovin' every day
That's the prayer that a country boy prays
Thank God He made me this way
Huntin', fishin' and lovin' every day
Black coffee in the morning and ? of whiskey in the evening
I get red dirt rich and Flint River pay
Huntin', fishin' and lovin' every day
Won't you come along with me
Won't you come along with me
You'll wanna see
Huntin' and fishin' and lovin' every day
Yeah
Comments
comments