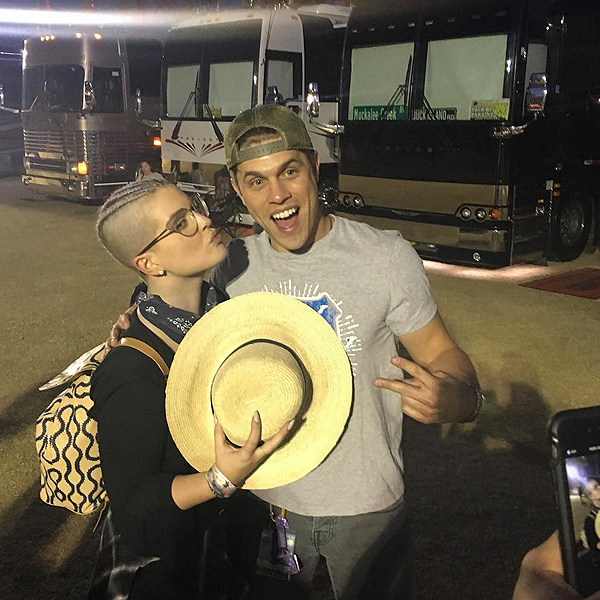 Dustin Lynch has recently put to rest the rumors about him and well known Kelly Osbourne to rest.
The two posted pictures from Osbourne's Instagram account which resulted in a fury of people trying to figure out if they were dating or not.
I really miss my boyfriend @dustinlynch 😢 #ImCountryNow 😈 https://t.co/wdg3txw8t3

— Kelly! (@KellyOsbourne) May 11, 2016
The quote of missing her "boyfriend" may have fueled the fire whether it was sarcasm or not.
Dustin appears for an interview, and Cody Allen of CMT posts a video with some final results, you can find the full interview here.
Lynch states:
"It's so funny that just a simple picture, you know two people meet back stage, become friends and exchange numbers, and four days later were an official item in L.A."
He ends the interview stating he has no significant other. The tabloids can officially put this one to rest and move on to the next artist up for grabs.
Comments
comments