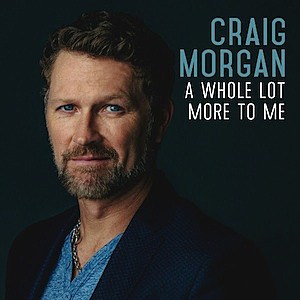 Craig Morgan has been teasing his upcoming album "A Whole Lot More To Me."
There are currently three songs available with a pre-order by clicking here as this album will be available on June 3rd, 2016. Morgan tweeted:
Here's another one from the new album called 'Country Side Of Heaven' https://t.co/7HKyk7nd97 @opry pic.twitter.com/IhXMcHx5xX

— Craig Morgan (@cmorganmusic) May 24, 2016
This tweet directs to his Grand Ole Opry performance in the video above. This song "Country Side Of Heaven" is featured as the 6th track on the upcoming album.
However this performance will have to get you by until its release as it is not yet available on iTunes or Apple Music.
His last teased song "I'm That Country" is available now as he tweeted:
I'm that country, down to the core
I'm that country, nothing less nothing morehttps://t.co/D1mc14oLaUhttps://t.co/G50bbX5rRP

— Craig Morgan (@cmorganmusic) May 23, 2016
Lyrics for this song listed below:
Comments
comments