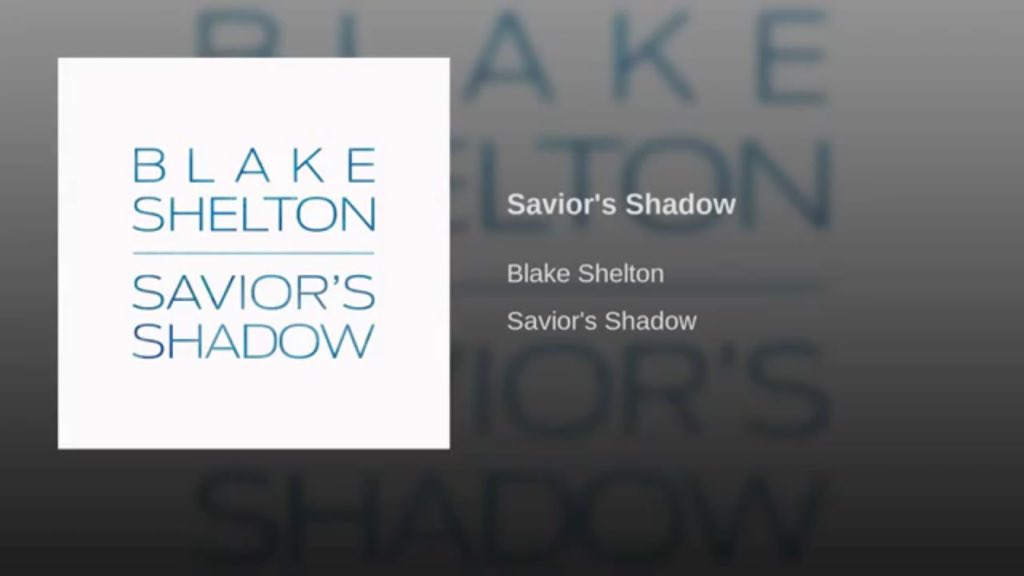 Blake Shelton has just released another new single that not a lot of people had expected. It's called "Savior's Shadow" which is a song derived from Jesus being our Savior. We can safely assume that this is also a part of Blake's roots growing up in Oklahoma. Not only did we not expect a song like this, many others in other genres did not as well.
So far this new song has been climbing the Christian and Gospel charts on iTunes just as fast as the Country charts. It is currently at the 48th spot within hours of release as you can see Blake react below:
It is already?!! https://t.co/qjPVfP6mh3

— Blake Shelton (@blakeshelton) April 8, 2016
The song introduces itself by not holding back what it's trying to portray like other artists might have done. With a verse that states:
"I'm standing in my saviors shadow, he is watching over me. I feel the rain, I hear the thunder, as he cries for me"
It also boasts a powerful chorus saying:
"though the devil tried to break me, my sweet jesus won't forsake me, when i'm in my saviors shadow, and where i'm supposed to be"
You can find this song on iTunes by clicking here. Let us know what you think of this in the comments below!
Comments
comments